Legal LSD session in the Netherlands
In the Netherlands, LSD is illegal because it is listed on the Opium List as a hard drug with high danger and addictive properties. LSD is classified as a Schedule 1 drug, meaning it is considered a substance with no medical value and a high risk of abuse and addiction. The possession, production and sale of LSD (and other hard drugs such as cocaine and heroin) is therefore punishable under the Dutch Opium Act. The law aims to protect public health and combat crime surrounding drugs. According to various studies, LSD does have medical value and LSD is unjustly on list 1 of the Opium Act.
In the Netherlands, we can still legally offer an LSD session by not using the illegal LSD, but a legal analogue. This legal LSD analog after ingestion and after conversion through this acidic environment of the body has exactly the same effect as LSD. Because of this, LSD sessions with that legal analog are also called LSD sessions even though the session complies with the legislation. Thus, according to current legislation, an LSD session is not an official treatment that replaces regular mental health therapy.
Scientific findings
In the past five years, there has been a renewed interest in research on LSD (Lysergic acid diethylamide) and its potential in the treatment of various mental disorders. Old studies from the 1950s and 1960s that had shown that LSD could be a potential therapeutic agent were aborted at the time of the war on drugs in the U.S.

Recent studies have shown that LSD can be used to reduce symptoms of depression, anxiety and addiction. There is research on LSD's ability to reduce feelings of ego, which can lead to a greater sense of connection with others and the world around us.

Recently, a new study has been launched by the University of Basel, combining LSD with virtual reality therapy to see if it increases the effectiveness of this treatment. Much is still being discovered about the therapeutic potential of LSD, and more interesting results will undoubtedly be published in the coming years.
The effect of LSD
In an LSD session, the first noticeable effects start about half an hour after ingestion. The peak of effects is reached on average after five-quarters of an hour. The effects of LSD can be divided into the subjective experience and the measurable changes in the brain. Read more about the change of action in the brain and the change in perception through the pages below.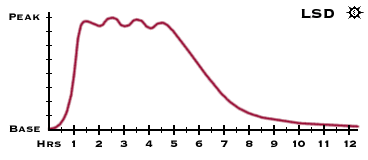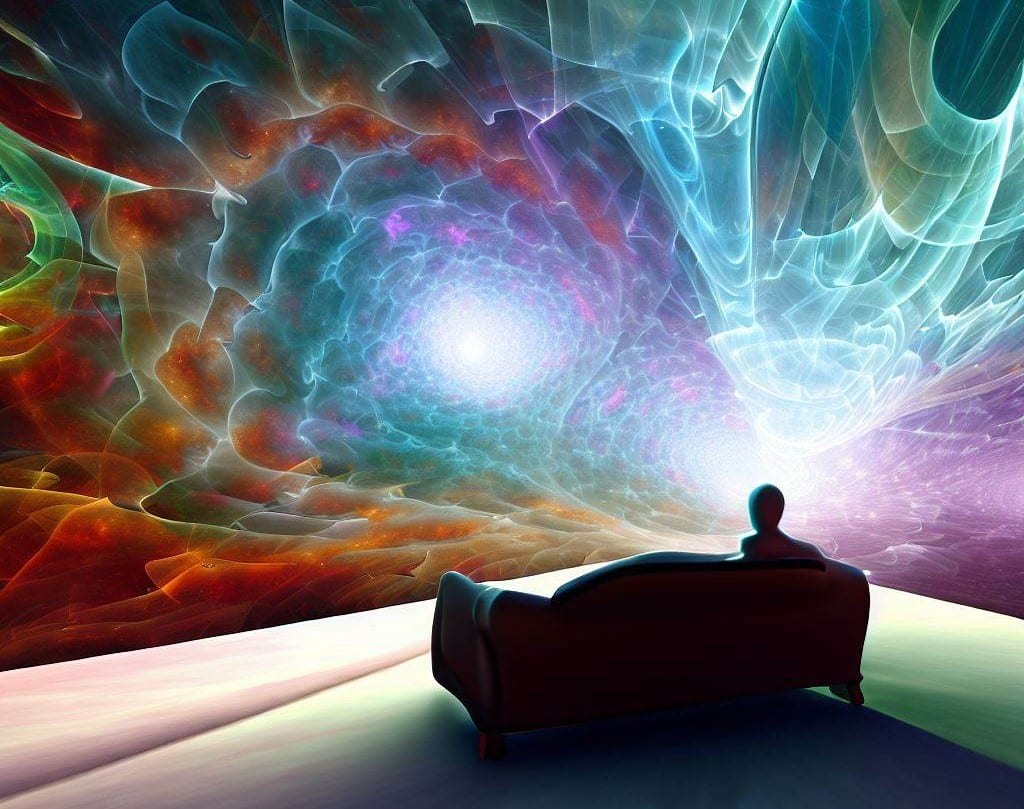 The contraindications
LSD, like psilocybin, is a very safe psychedelic according to various studies. However, combinations with various medications or conditions can be dangerous. It is therefore important to go through an intake process before any LSD session . The intake is a check and can help determine if you are at increased risk for adverse effects, such as panic attacks, paranoia, hallucinations and other psychological problems. Furthermore, the intake also serves as the basis for personalized advice in preparation for any LSD session.

Lithium medication
Tramadol medication
MAO inhibitors, SSRI, antidepressants or antipsychotics
An increased risk of psychosis
Susceptibility to paranoia
Sensitivity to suspicion
High blood pressure or heart disease
Younger than 23 years of age
Pregnant and/or breastfeeding
PTSD and severe traumatization
Booking an LSD session
With Trip Therapy, you can choose where the LSD session is done. According to the client's preference, we come on home visits, in hotels, vacation rentals or Airbnb. We also offer these sessions at our own location in Schiedam. We can facilitate individual sessions and groups of up to eight people. If an LSD session is booked for its therapeutic effects, we recommend not making the group too large.
Marcel is our LSD specialist and is routinely assigned to LSD sessions. Read more about Marcel, our location and our work area via the pages below. For bookings for more than two people, we recommend contacting on.